Posted December 29, 2014
I have been fairly quiet this year, focused on my writing. During the summer, I returned for a second year to teach fiction writing with the Hurston/Wright Teen Writing Workshop. I had a great group of teens who produced some inspired stories, and I hope to continue working with the Hurston/Wright Foundation next year.
I also had a wonderful visit to McKinley Technology High School in Washington, D.C., thanks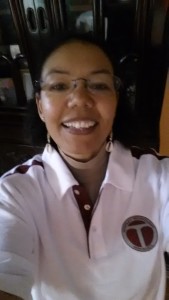 to the PEN/Faulkner Foundation's Writers in Schools program. The students asked some great probing questions and then presented me with a school shirt. So cool!
Also, many thanks to Rashid Darden and Gamma Xi Phi, the professional fraternity for artists, for organizing A Novel Affair in November. Met some fabulous writers (Kia Dupree, LaToya Hankins and Cheryl Head) and learned as much as I shared.
My completed second novel is in the hands of an agent, and I have my fingers crossed that she loves it and will work with me to find a publisher. In the meantime, my collection of short stories, "Let No One Weep for Me: Stories of Love and Loss" will be released in late March. I'm excited to share that my son, Chris, is designing the book cover. Stay tuned!
As always, I am most grateful to all of you for your continued support and encouragement. Much love and best wishes to you for 2015.