Posted September 22, 2015
For two weeks this month, I felt like a member of the McKinley Tech High School family. At the end of last school year, McKinley selected my book, "The Color of My Soul," for its first ever Big Read event, where all grades read my book over the summer with the knowledge that come September they would have the chance to meet and ask questions of the author – me!
This amazing ev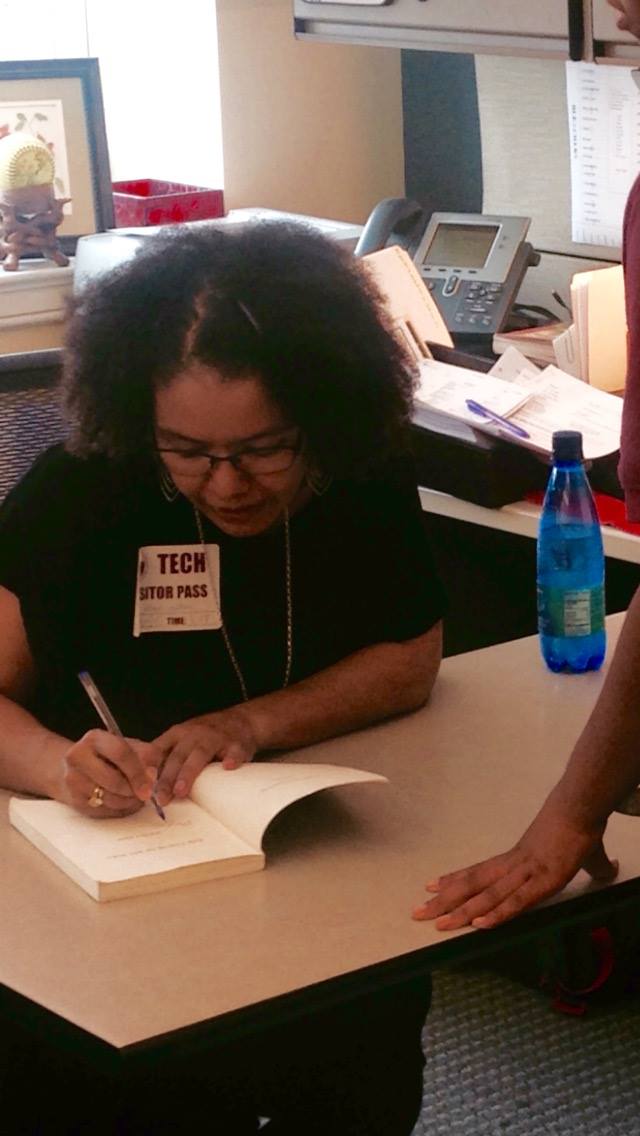 ent was organized by Ms. Rachel Broudy, the English Department Chair at McKinley and sponsored by the PEN/Faulkner's Writers in Schools program, which provided the books and coordinated my visits. We had about 16 sessions with one to two classes attending each session, and it was an exhilarating experience I will cherish.
I am humbled by the positive feedback I received and impressed by the depth of thought many of the students gave the book. I was especially inspired by some of the discussions we had about race, culture and identity. I shared my journey in writing the book and talked about my own impressions of race and culture now and when I first came to the United States, attended Hampton University and started my career as a journalist.
The two-week experience was a profound honor. Huge thanks goes to the PEN/Faulkner Foundation, especially Greg Langen; to Ms. Broudy and the English teachers: Mr. Gonzalez, Mr. Igoudjil, Ms. Jamison, Mr. Kiley, Ms. Raught and Mr. Tendler.
Here are some memorable moments:
Standing in line to enter the school through security and setting off the alarm every morning.
Having a teacher introduce me to his class with applause making me feel like a total rock star.
Wondering why a group of girls seated in front of me were giggling, only to discover later that the substitute teacher, who was seated behind me, had fallen asleep.
Watching a student sitting up front almost ready to burst with question after question.
Being distracted by two students who began chatting to each other across the room that I had to ask the class, "Sorry, what was I saying?" (I did explain why I lost my train of thought.)
Hearing a young man say, "You're the first author I've ever had sign a book for me."
Watching another student dance his way up to me singing, "I'm getting my book signed."
Chatting with a teacher about the Big Read project in the elevator and having her say she loved "The Color of My Soul" before I told her my name.
Walking down the corridor and hearing, "Hi Ms. Hatter," from a passing student.
Having one young woman give me a standing ovation and then ask to take a picture with me.
Feeling sad after the last session knowing the two-week event had ended.