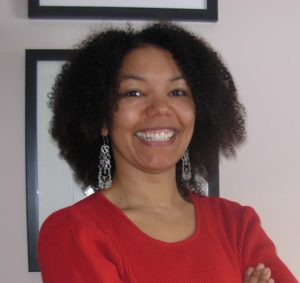 Just a woman making her way through this writing world! 
I love writing. It's my passion, I suppose you could say. An introvert at heart, I don't mind being alone. Exploring. Watching. Reflecting. Trying to make sense of what's around me. That's not to say I don't love people. I do. And I'm thrilled that you've taken a moment in your busy day to visit. Thank you for that. So, who am I? An author. A writer. Surprised sometimes to see my books published and out in the world for anyone to see (and buy!). My debut novel "The Color of My Soul," won the 2011 Washington Writers' Publishing House Fiction Prize. I also published a short story collection, "Let No One Weep for Me: Stories of Love and Loss," featuring my novelette, "Taking the Shot," which had been published online by Etopia Press. A few of my short stories have appeared in Defying Gravity, TimBookTu, The Whistling Fire, The Lipstick Pages and Diverse Voices Quarterly. Quite a few years ago, my short story, "Obsessed with Claudia," won the First Annual Romantic Tales Writing Contest.
Enormously grateful to the Washington Writers' Publishing House, I continue to volunteer with them, and I serve on the board of the Hurston/Wright Foundation serving black writers. I also participate every year in the PEN/Faulkner Foundation's Writers in Schools program; sharing my book with high-school students is a huge thrill.
I started my career as a newspaper journalist then moved into corporate communications. When I burned out of that, I changed my life to pursue my dream. So, in addition to my writing, I'm also a licensed massage therapist. I practice independently as well as with ReNew Therapeutic Massage. To find out more about my experience in massage, visit my massage website. I received a bachelor's degree in journalism from Hampton University and graduated from the master's in writing program at Johns Hopkins University. My essays have appeared in Moxie magazine, and the now defunct ACE Dialogue and Emerge magazines.
Born and raised in Scotland, UK, I am bi-racial (rumor has it there's some Cherokee in the bloodline somewhere down the line) and I'm pleased that the US Census now allows individuals to identify as more than one race.
I update my blog roughly once a month and add news and updates as they happen. Please subscribe to my newsletter (a link is on the homepage), which I send out periodically when I have news to share.
Thanks for visiting my website. Feel free to hang out and explore.